los angeles County department of parks and recreatioN
Don Knabe Bath House and Pool Facility
4,000 square feet, Remodel
Cerritos, California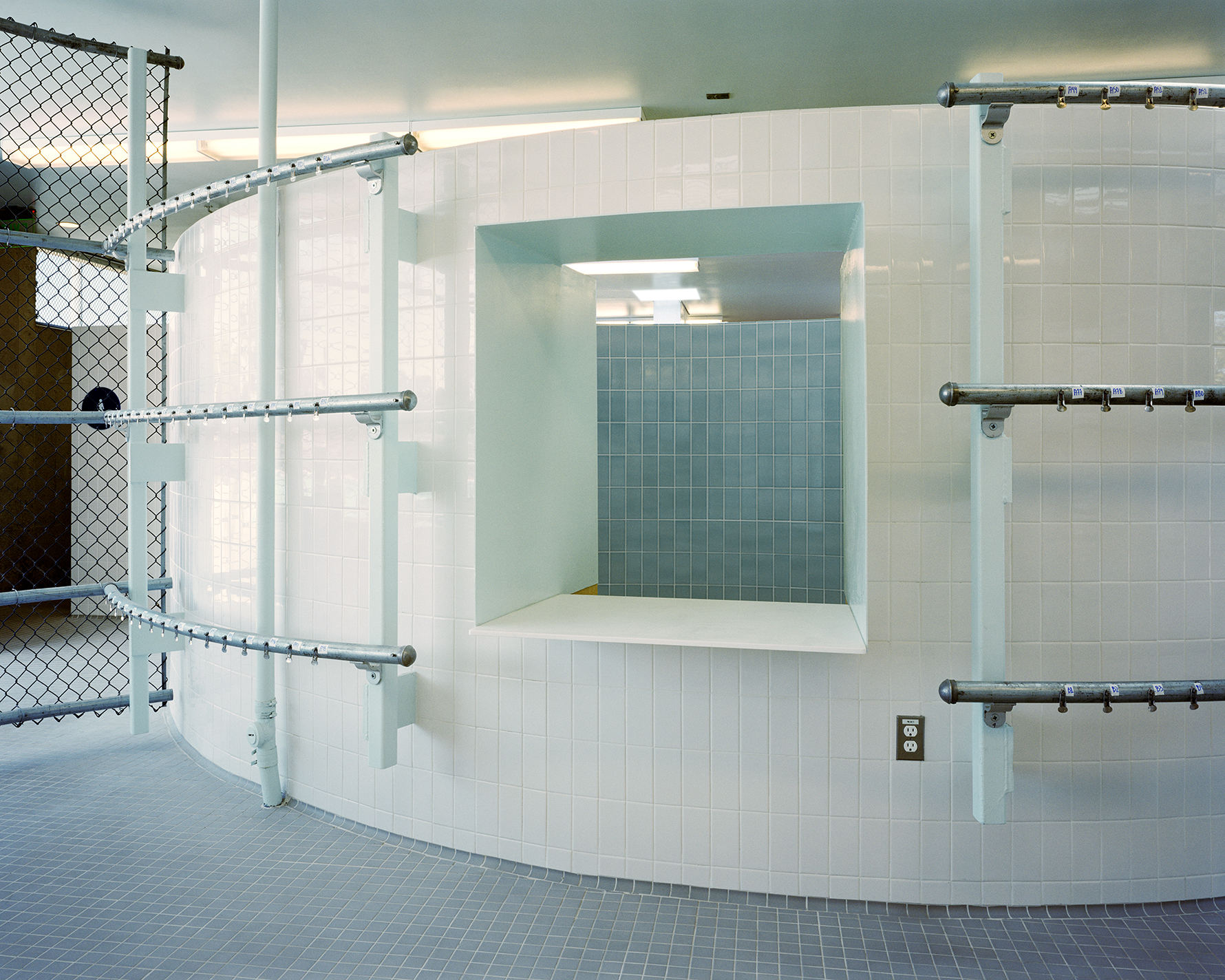 The Architect developed a simple, sustainable design strategy that repositions the once congested, inefficient floor plan into an open, naturally ventilated interior. The one-level, concrete structure, which stands as a transition zone between the public parking lot and a 50-meter pool, was spatially reconfigured to increase circulation, enhance privacy, and meet the facility's programmatic needs. The redesigned interior provides men's and women's facilities—including locker rooms, bag rooms, and shower and toilet areas—as well as administration and manager's stations.
The sleek, minimalist interior features lowered separation walls that curve around the center, determining spatial organization while providing privacy. At seven feet high, the walls allow for the diffusion and transmission of light and air across the various rooms. The walls are tiled in white and ocean-mist blue, generating a fluid, sea-like quality. Sheared cut with hard edges, the walls intersect with rays of sunlight, creating a tension and contrast in this warm, sensuous space. Clerestory windows and 15 strategically-placed skylights permit the facility to function without artificial lighting or a mechanical system during the daytime.
Two sinuous, tiled privacy walls separate the private men's and women's bath areas from the staff zone in the center, which accommodates employee-operated bag rooms. The women's bag area is partially enclosed in a mesh, chain-link fence, allowing full views to the pool from the bathhouse's front entrance.
Project with Aleks Istanbullu Architects, Photography copyright Tom Bonner